If you're in Kenya and have news on the elections, you likely have no voice or no way to tell the world. Spread the word to SMS your news to the Mashada forums via their SMS hotline.
Send your SMS to +44 762 480 2635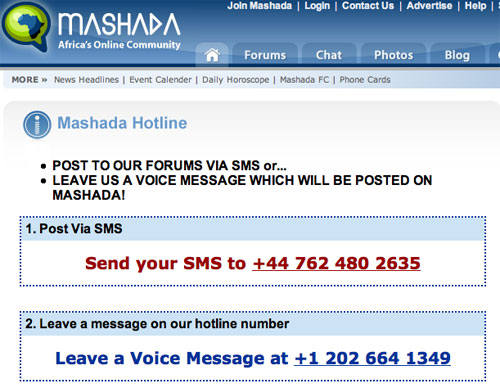 This is exactly what I was talking about it my last post on why the internet matters in Africa. Technologists finding ways to keep communicating. Even better, this is something that anyone in Kenya can use, not just those with access to the internet.