I was contacted about a month ago by Mark Fowles who works at Clyral, a web and mobile development company based in Hillcrest, outside Durban, in South Africa. He was emailing me to let me know about a new mobile phone-focused platform called Populi.net.

They have developed a platform for capturing data in a very simple wizard interaction via entry level mobile phones, with their first product called "Mobile Researcher". A step by step wizard interaction is very much suited to the small screen, and their solution combines a web-based management console with a lightweight mobile application. WAP and SMS channels are also available when more appropriate than an application.
Mobile Researcher is being used by various organizations in conducting field research. The solution allows for surveys to be captured even outside of network coverage. Data is then automatically uploaded via GPRS when a network becomes available. Their web-based console currently supports survey design, field worker management, basic reporting on data captured and other related functionality.
How is this Inspiring?
The story of Populi, it's creation and what it stands for are inspiring to me. This is due to the fact that it brings three of my favorite topics together in a solid, well thought-out platform: mobile phones, Africa and business.
First off, Populi is a platform – not a product – for applications that bridge the web and mobile phones. You can build products on top of it, just like the makers of it have done with "Mobile Researcher".
Second, the platform was developed for Africa, with all of the barriers that normally come to mind: types of phones used, bandwidth availability and user patterns.
Third, it's a business. Clyral is private company that has funneled their own money into the creation of the platform and has a vested interest in seeing it spread and being successful. Personally, I believe that businesses like this will pave the way for future technology changes in Africa.
A Case Study
The mobile application is very simple to use and has been successfully employed in a local study where about 25 low skilled fieldworkers used low-cost phones to capture surveys in a rural township. The key successes of this study are summarized below: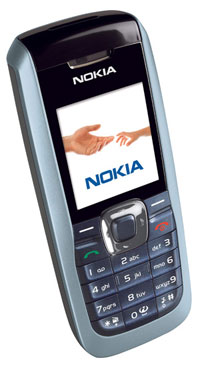 Low-cost Nokia 2626 handsets were successfully used by field workers to conduct surveys. Several field workers had never even sent an SMS before.
On average, over 400 households were surveyed every day with data available for analysis and reporting before the field workers returned to the field the following day.
Research staff and management were able to isolate and rectify issues while the study was in progress.
Field worker productivity and quality was monitored on a daily basis for training and remuneration purposes.
More than 25,000 households were surveyed in under 3 months.
In total over 65,000 surveys were conducted.
The Power of Platform over Product
One thing that Mark mentioned in his email, and that I'll quote here, really stuck out. That is, the fact that the platform can be used for multiple services beyond what they've already done. I can't stress how important that is in today's day and age, especially if this means an API that can be used by others to integrate with their applications.
"Over the last year we have recognized the tremendous value this technology could bring to Africa. Many research organizations are battling to gather data from rural areas where this information is crucial for analyzing and improving on issues such as HIV, crime, poverty and many other problems faced by these communities. Further to this, the system is creating new jobs for low skilled people, allowing them to utilize a technology they are familiar with to generate income.

Mobile Researcher is just the start of what we believe can be achieved with this platform. Adding triggers to inbound forms that could kick off other services, opens up an infinite number of opportunities…" – Mark Fowles
This is Part 1 of a two part interview with the Clyral team (Mark Fowles and Andi Friedman). There's a great question/answer session that I had with Andi coming up in Part 2, so look for it later this week.