Psitek is a company that deeply understands the African market, I'm convinced that this is due to them having all of their work done on the continent. The last time I wrote about them was after I came across the nearly indestructible Streetwise mobile-accessible computer for children.
As Hannes notes:
"They are the inventors of that trusted voice access device that anyone that ever travelled to Africa would know about: the Adondo. Designed for Africa with anti-insect electronics, high temperature and humidity tolerance, their devices still ship with car-battery ready clamps."
The Kazang service and terminal

This time it's about Kazang, a prepaid terminal for merchants selling mobile phone services, such as prepaid airtime, paying of electricity bills or insurance. The service is a year and a half old now, and boasts nearly 5,000 vendors ranging from South Africa to Kenya to Zambia.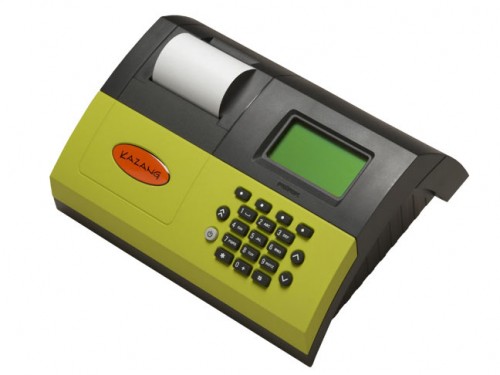 The newest device, the Timpa, comes with all of the necessary requirements for the challenges that a merchant running a business in a rural (or urban) setting in Africa would need. It has a built-in printer and rechargeable battery which makes it fully mobile, uses GPRS technology to communicate with the Content Ready (back-end) server (just plug in a data SIM card), and a large LCD with backlighting. They have also built in fail-safes for when the GPRS connection drops, or the electricity goes out, so that the merchant doesn't get charged for a voucher that they didn't receive.
Psitek claims that clearing $1000/month is a reasonable to expect by vendors, which would bring home about $80/month of profit (8% margin). This alone makes it a fairly good proposition for a lot of merchants, meaning they can add a Kazang terminal to their shop as an added draw for more customers and it acts as to supplement their other revenue streams.
Not written about much relative to their impact, Psitek is one of those tech firms offering devices that run behind the scenes of many businesses in the southern part of Africa.