I've spent this week in the San Francisco bay area going to meetings, speaking and discussing everything from the iHub to Ushahidi and AfriGadget.
University Students and the Aid Industry
Last night I spoke to a group of university students for 3 hours at the University of San Francisco to Wanjiru Kamau-Rutenberg's class on "the Politics of International Aid and Development". My bent is towards technology and the practical applications of such in Africa. I'm no expert on international aid, but that didn't stop us from having a lively debate on what works and doesn't work in Africa.
My main points were centered around technology allowing people to bypass government (and other) inefficiencies in Africa – creating opportunity where none existed before. In my experience, most aid programs don't work, in fact we've seen more good come out of the mobile phone industry's foray into Africa over the last 10 years than we've seen in the past 50 years of aid work.
Some questions that arose during the conversation, each of which we could have spent a day unpacking and dissecting in detail:
Can wealth generation alleviate the ills of Africa?
Is corruption trickle up or trickle down?
Should corruption just be seen as a "cost of doing business"?
What's the most compelling innovation that you've seen come out of Africa?
Is there such a thing as "good aid"?
Google
This morning I spent some time with the Google.org and the Google crisis mapping team discussing ideas and thoughts about what we all did in the digital space around Haiti. More importantly we asked the question, "what are we going to do the next time a huge global disaster strikes?"
That's an important question because we need to ensure that we're further along next time. That, the next time disaster strikes we're ready with a toolkit of useful applications and platforms that can all be deployed within just a few short hours.
One of the cool things to see was the Google street mapping vehicles parked in a row.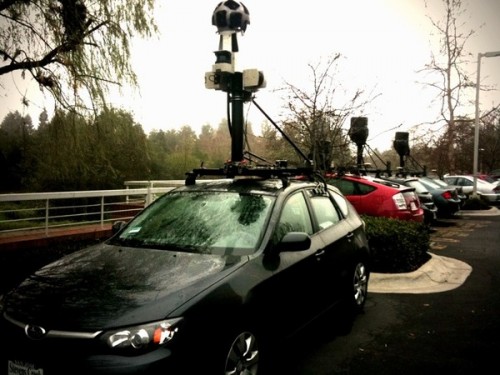 Citizen Space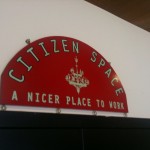 There are more and more co-working spaces showing up all over the world, including our own iHub in Nairobi. However, one of the early pioneers in this was Citizen Space started by Chris Messina and Tara Hunt. My main purpose visiting was to see how it's setup and how it has changed since I last visited a couple years ago.
My takeaways: big open space, desks and cool eclectic design. Rent desk space and have a cool vibe about it. I'm sure there's more than this, but it's what struck me during my short visit.
Twitter
Most of the afternoon was spent at Twitter where I gave a lunchtime presentation. Ryan Sarver, head of platforms and the API, asked me to do more general talk on innovation in Africa starting with AfriGadget. Having a good 50-60 Twitter employees listening in on AfriGadget, then a talk on mobile phones in Africa, and finishing with the Ushahidi usage in Haiti was interesting to say the least.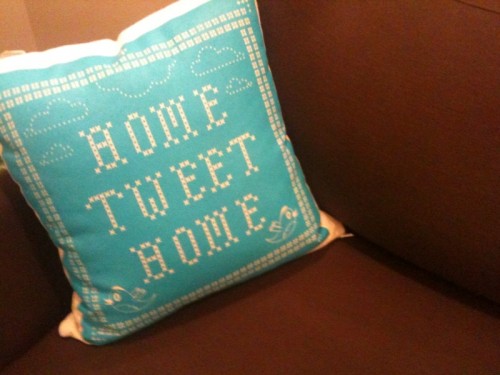 The questions asked made me realize that there's a good opportunity for top-end Twitter employees (and likely other high-level techies from Silicon Valley) to stretch themselves a little bit, head out to Africa and really see what's going on. They would probably get some ideas that caused them to be a little more creative back in the US.
A longer discussion was had with the leads for the Geo/Mapping team and the Internationalization team. More refreshing than anything else was realizing how open they were to outside ideas and how willing they were to listen. Twitter is doing a lot of things to make sure that their platform is more accessible all over the world, and I think we'll see some pleasant surprises this year in Africa.
Summary
There's obviously much more to discuss than this brief summary can do justice to, but not all of it can be put down at one time, or is even relevant at this stage in the game. What I'm excited about is the fact that more people in the Bay Area are talking about relevant issues to African technologists and that there are opportunities for the two groups to start interacting in ways that haven't been that common in the past. There's room for both sides to learn from the other.