TED is the type of conference where you're drinking from the fire hose and, with the 18-minute talks marching onward every few minutes, you have little time to reflect on what you've heard before you're onto the next. It's been two days now, much of it spent in travel, reading and reflection and I'm starting to string a couple of thoughts together that I find at the very least interesting. At the most disturbing.
On the technology side, there were three talks that made me sit back and consider their repercussions, especially as I think of their tracks vectoring in on each other.
It's a pretty interesting time that we live in; where giant databases are learning about us by applying Myers-Briggs testing to millions of people through a game, where both software and hardware can self-replicate, and where you can control virtual actions and physical items with your mind.
Gaming
I've been playing computer games since I was about 8 years old, when a friend in Nairobi got a Commodore-64 and I learned how to use those dastardly cassette tapes to bring fantastical new realities to life. What happens when a gaming generation looks at the tools and devices being built? I don't think any of us know quite yet, but sometimes, in the minds of sci-fi writers that we see a future that could be.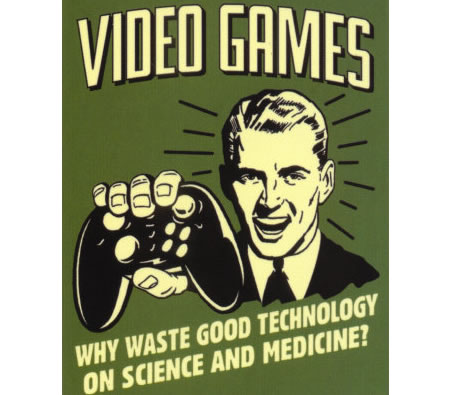 On the flight back I read the book Daemon, by Daniel Suarez. It's a mixture of hacker and gaming culture set in a fantasy world of techno-pessimism and a doomsday scenario that will get a geeks blood flowing. Well worth the read, a perfect airplane book.
Now I'm on to Fun, Inc, a book about "gaming being the 21st century's most serious business". It's a $40+ billion dollar industry, and it's not slowing down. Virtual worlds and currency are here to stay.
In Milo, I saw what looked like a fairly unimpressive game, but one with a very impressive gaming and AI-training engine. It's next iteration will be significant indeed.
I talked to Tan Le about the Emotiv device and how I thought that her ideas of it being used for practical purposes like closing shades and turning on lights, though sounding less juvenile, would likely be overshadowed by its use in the gaming world. In fact, I can't wait to see the first big gaming companies using the Emotiv SDK to create new user interactions, HUDs and options in popular games.
All of these vectors of technology are, at once, both exciting and scary. I don't know where gaming is taking us. What I can't help but think is that gaming, and possibly the culture behind it, will be the vehicle that drives mainstream technology use and growth of the talks and demos that I saw at TED.