We've been talking (and talking, and talking) about a rapid prototyping space here in Nairobi for ages. Without the resources to do it, the community got things started on their own with the iHub Robotics Group, who does all kinds of cool meetings; from training newbies like me and my daughters on Arduino and Raspberry Pi, to events where they showcase locally made solar tracking systems and help to run kids hacker camps.
This week we're announcing Gearbox – our makerspace in Nairobi.
What is a Makerspace?
A makerspace (or hackerspace) is where a community of people who like to make physical products, who enjoy tinkering, and who design everything from electronics gadgets to plastic toys meet and work. To us, it's a place where the worlds of high-tech software geeks meet jua kali artisans. This is why our space covers to flavors; what we call "Gearbox: Light" (electronics and plastics) and "Gearbox: Heavy" (wood and metal). Keep in mind, this isn't a manufacturing facility for many items, instead it's a place where you rapidly prototype out your idea to see if it will work – once you figure it out, then you have to find another facility for real production.
This is a place that is very community oriented, where there are advanced users and experienced fabricators around who are part of the community as well. It's not enough just to be a member, but you also must give back by helping the newbies and running a few trainings to get people up to speed on the equipment.
Gearbox: Heavy
This is where we have heavy duty equipment, the metal working and wood working equipment and tools that allow you to build and prototype large things. Our friends at Re:Char built a "shop in a box" – basically a container with a bunch of amazing equipment. They've donated that to the iHub, and we're finding a home for it now, so that everyone in our community can start building big things.
Examples of the equipment:
CNC table w/ backup supplies
Diesel Generator
Welding equipment
Band saw, full + handheld
Compressor, full + portable
Power supply scrubber
Oxyacetylene torches
Saws, table + chop
Soldering iron
Drill press, hand drill, corded + cordless
Grinders
Forge
Gearbox: Light
When we were building out the BRCK, we found that we needed a polished space where we had access to some of the tools and equipment needed for higher-level electronics, while at the same time a place where we could mill out, or 3d print, early versions of the case. We soon found out that there were others creating robots, drones, TV devices and point of sale systems that also needed a place to do rapid testing of their ideas, but who didn't have the tools themselves.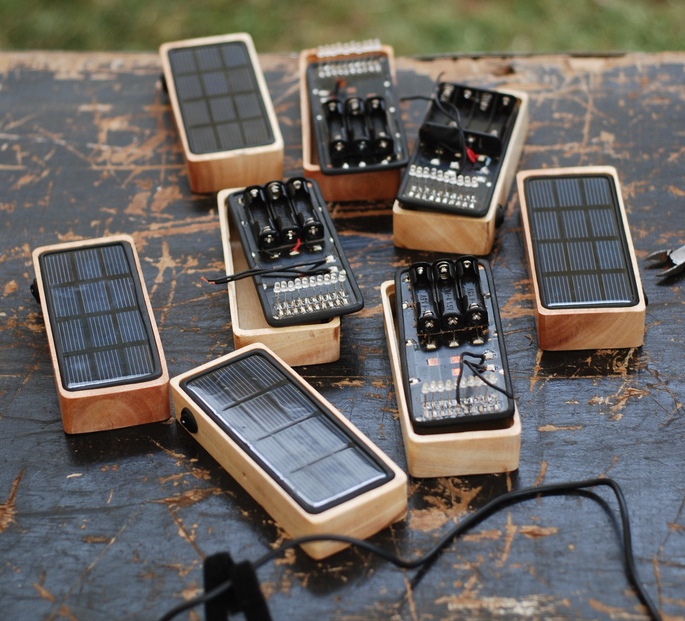 Our plan is to have this part of the electronics and plastics part of Gearbox on the 2nd floor of the iHub building. Where you'll be able to come in and use a 3D printer, laser cutter, smaller CNC machines and soldering equipment. Again, the idea that there are experts around who you can talk to about the right materials, or a more efficient process for building your gadget, is here.
What we need
Makers – you want to build something, here's your chance. Jump on the website and register for a membership, come in and build stuff.
Experts – if you're beyond novice, have built products, please get in touch. We need you to help train and build up the next generation of makers.
Interns – a number of you have already been in touch, but we're looking for 2-4 paid interns who will help manage the space and build the community.
On capital
It costs some money to get started with Gearbox, and a lot of groups are stepping up to help, and we could use some more. The partners for Gearbox are Sanergy, Ushahidi, BRCK, Knowable and Mobius Motors, and we're looking for more. Academic partners are MIT thus far, and we'd like to get a few more signed up here too. If your company needs access to this kind of equipment from time-to-time, get in touch.
Right now we could use about $50,000 for some equipment purchases, as it's expensive to buy and ship some items to Kenya. If you can help on that, please get in touch.
Long-term we have other plans for keeping Gearbox sustainable in 3 ways:
Membership: There will be monthly membership fees, the rates are still being determined, but it will be affordable.
Gearshop: There will be a store, where you can buy the small components and resources you need, as well as a place where we sell on consignment, things made by the community.
Partners: Corporate partners who want to be a part of this community can do take part showcasing their products and doing events.
I've said for a long time that I think we in Africa have an advantage in making things. It's a culture that's never been lost, and we're used to improvising, adapting and overcoming challenges that come our way. This is our first foray into that meeting of the worlds between high-tech and low-tech making, and I've not been this excited about something for a long time.
Join us!