A couple weeks ago I had a discussion with President Obama's New Media team, where we talked about what they might do to reach out to ordinary Ghanaians on his trip next week – which will culminate in his speech in Accra on July 11th. There is a lot of excitement in Africa around Obama, and this trip is going to set the continent humming.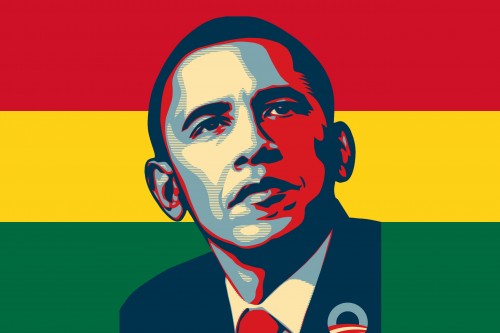 WhiteHouse.gov/Ghana isn't live yet, but on July 11th, it will become available. They are going to stream the talk at whitehouse.gov/live.
It's a fairly interesting initiative to undertake, with a slew of problems, as you try to engage with as many individuals in an open travel campaign as possible. At the same time, you know that any channel you open up will get absolutely flooded with incoming comments, questions and spam of every sort. In the end, the team decided that Radio, SMS, then Facebook would be the primary new media access points – and in that order.
Radio, SMS and Facebook
Radio is still the number one communications medium across Africa, and Ghana has a particularly vibrant and active one with a lot of local and national community interaction.
As everyone knows, mobile phone penetration has grown at an explosive rate in Africa, this means that SMS is a fairly democratic means for getting feedback from people of every demographic across the nation. (Funnily enough, not available to US-based residents – more below on that)
Lastly, there are no major homegrown web-based social networks in Ghana, and like many other countries across Africa Facebook has a decent amount of penetration. In Ghana, it's at 100,000+, so it makes the most sense for the new media team to engage and interact without splitting their energy over too many services. Having Twitter on as a backup is natural, as there will be a great deal of chatter there as well.
The details (from the White House)
SMS. We're launching an SMS platform to allow citizens to submit questions, comments and words of welcome (in English and in French) . Using a local SMS short code in Ghana (1731) , Nigeria (32969) , South Africa (31958) and Kenya (5683), as well as a long code across the rest of the world*, Africans and citizens worldwide will be encouraged to text their messages to the President. SMS participants will also be able to subscribe to speech highlights in English and French. Long numbers for mobile registration pan-Africa: 61418601934 and 45609910343.
This SMS platform is not available to US participants due to the Smith Mundt Act (The act also prohibits domestic distribution of information intended for foreign audiences).
Radio. A live audio stream of the President's speech will be pushed to national and local radio stations during the speech. After the speech, a taped audio recording of the President's answers to the SMS messages received will be made available to radio stations and websites. The President hopes to answer a variety of questions and comments by topic and region. The audio recording will also be made available for download on White House website and iTunes.
Video. The speech will be livestreamed at www.whitehouse.gov/live. The embed code for this video is available so you may also host the livestream on any Website.
Online chat. We will host a live web chat around the speech on Facebook (it will be at http://apps.facebook.com/whitehouselive). The White House will also create a Facebook "event" around the speech wherein participants from around the world can engage with one another. A Twitter hashtag (i.e. #obamaghana) will also be created and promoted to consolidate input and reaction around the event.
Obama talks about his upcoming trip
Part 1

Part 2