I just got through a discussion in a seminar at eBay Live called "Global Artisans on eBay: Impacting the World's Poor" led by Robert Chatwani from eBay. I say discussion, because I talked a little about Africa and the difficulties for the artisans there getting their products listed on eBay. eBay can leverage their size and create high-profile relationships/partnerships to really make something happen.

eBay seems to have a real interest in getting involved in developing countries. One of the initiatives that came out last year, more in answer to Craigslist than anything else, was Kijiji. They also are trying to source ideas from those in the community for ways that they can make change happen. That's good news.
Education
One of the other gentlemen mentioned a good idea. How about leveraging organizations like the Peace Corps to use as education. Use them to teach people how to get their items on eBay, how to fulfill orders, how to price items, etc… It's a good idea. Finding the right partner might be difficult though.
Another thought, could eBay institute a Fair Trade mark? Some way for buyers on eBay knowing that the money is actually going back to the artisan, not just the middle man with a large mark up.
My Idea: Accessibility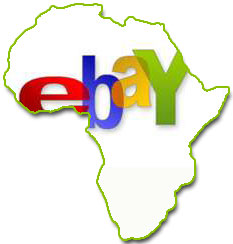 People can get online fairly cheaply in Africa, and in a lot of places now, yet it's still expensive to the individual relative to the amount of money they actually make. So, even if you get people educated, how do they get their items listed and how do they monitor and fulfill on that item when you have to be online so much?
Would it make sense for eBay to sponsor free kiosks in rural areas of Africa to let them list and monitor items for themselves? Sure, they still will have some fees to pay, but it's now much more accessible. To make it work there would need to be individuals stationed with these kiosks that would handle the listing for people who aren't really computer literate, or maybe literate at all.
So, winding up. Leverage partnerships to educate. Leverage relationships to get PR. Use eBay's size to sponsor kiosks and police the environment on eBay. Am I talking about a "drop off shop" for Africa? Maybe. It would take some more thinking, but if eBay supports it, it could definitely get off the ground.