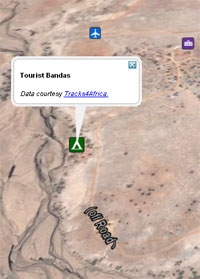 Africa is massive. Made up of 54 countries who don't work together sharing information that frequently, and with governments who are more concerned with "other matters" than sharing the accurate mapping of their country. Companies in some of these countries do go about this themselves, and charge a high price for their product.
How does the "average person" then get access to geographic data about off-the-path areas? Google Earth of course.
Being a self-proclaimed map addict, I love playing with Google Earth and enjoy trying out different features. Tracks4Africa is an organization based out of South Africa that has integrated their services into Google Earth. Their goal is to focus on the rural and remote areas of Africa that aren't well defined and who's roads, bridges and villages shift over time.
Using GPS devices, the Tracks4Africa community when touring Africa do meticulous record keeping of their travels. From this huge repository of high quality GPS data we have created a super accurate GPS map called the T4A Map. But the T4A Map is more than that, it is the collective navigational experience of the T4A community over the past 7 years. It shows Africa the way it is and how it is constantly changing.
To show how useful the service is, I went into Google Earth and zoomed in on what appeared to be a rather remote section of southern Tanzania, near Ngajira in the Ruaha National Park.

Google Earth showing the remote area – NOT using Tracks4Africa: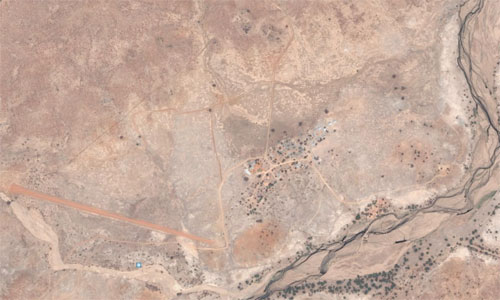 The same area shown with Tracks4Africa data embeded in the map: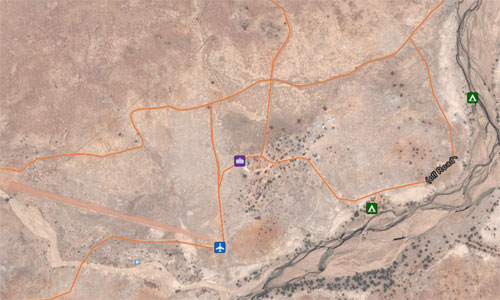 Crowd Sourced Mapping of Africa
I find what Tracks4Africa is doing incredibly interesting because of the way the are going about it. Anyone who is in any area of Africa can take part in the mapping of the area that they know. It does require having a GPS system in order to store the coordinates, and then the ability to email that data to the Tracks4Africa organization.
The important thing to see here is that the amount of data that they are collecting would cost a for-profit business millions of dollars to put together. Even then, Africa is large and the ability to get to all remote areas for mapping purposes would likely prove too expensive or difficult.
Instead, you simply ask everyone who travels around Africa to send in their data. Of course, this tends to be expats or tourists with the equipment, but other organizations and individuals can take part if they have the GPS tools themselves. It's inspiring to see, and kudos go to Google for making it more available through access on Google Earth.
Google Earth is not being used to it's full potential in Africa – yet. Imagine when everyone starts sending in the data for other data points in Africa besides roads and tourist lodging. I for one, would love to see the data for mobile phone towers being submitted and having the ability to start plotting mobile phone coverage on our own, instead of relying on cell phone company data.
[UPDATE: Grant Slater points me towards the OpenStreetMap.org, an open crowd-sourced mapping solution similar to T4A. He sends an example of Kinshasa on Google and on OpenStreetMap. Quite the difference!]