This should be a fun one. I was approached a month or so back about the Dragon's Den coming to Kenya, and it looks like it's actually going to happen (It's much like Shark Tank if you're in the US). If you think you have what it takes to pitch your idea in front of these guys, here's your chance.
To make it easy, here's the Dragon's Den Application Form – Kenya (Word Doc).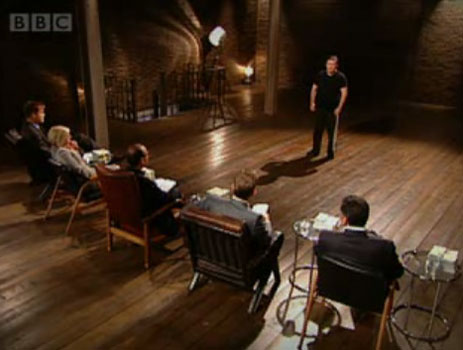 "Dragons' Den is a series of reality television programmes featuring entrepreneurs pitching their business ideas in order to secure investment finance from a panel of venture capitalists."
Five experienced investors (the 'Dragons') are coming to Nairobi in the next few months to hear the pitches of some of Kenya's brightest business men and women with the intention of investing in the very best. But these Dragons are not easy to please; they will be looking for entrepreneurs who are offering investable money-making opportunities, who can also explain why their proposal has what it takes to be a success and will make a difference to the local community.
The rules are simple: entrepreneurs ask for a reasonable cash investment in return for a negotiated equity in their business. However, they must get at least the amount they ask for or they will walk away with nothing.
The Dragons are prepared to listen to a pitch for any kind of business but they must be convinced that it requires investment and will make money. Ideas, businesses and products that have previously gained financial backing in the UK Den have demonstrated one or more of the following:
Unique selling point
Scalability
Clear route to market
Planned exit strategy
If you haven't seen the programme, visit www.bbc.co.uk/dragonsden for more info, or search "Dragons Den Series 9" on YouTube to watch previous entrepreneurs pitching to the Dragons. Email DragonsDenNairobi@bbc.co.uk for an application form.
This isn't the first time it's been done in Africa. It ran in Nigeria in 2008. This Dragon's Den is done by the BBC as a special edition for Comic Relief – a major charity based in the UK.