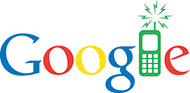 It turns out that what Google is doing in the mobile space might not be a direct competitor to the iPhone, like was originally rumored. Google's take on the space is going to be based around the idea of a Mobile OS – creating an open source alternative to Windows Mobile. If it includes a browser, then it will compete with Opera and Safari as well.
At the core of Google's phone efforts is an operating system for mobile phones that will be based on open-source Linux software, according to industry executives familiar with the project. In addition, Google is expected to develop mobile versions of its applications that go well beyond the mobile search and map software it offers today.
Read more about this on the NY Times.
These rumors fit very well into the other rumor of a Google mobile payment system. Let's hope it all pans out, I want to see more competition in both OS and the mobile/online payment space.