I've had some recurring thoughts over the last couple weeks, mostly pertaining to how technologists in Africa present ourselves, and how those outside Africa see us. How does "Brand Africa" – from the technology angle – play out, and why? What is unique that we offer to the world, and why should African technology matter in the global context?
It's about "Brand Africa"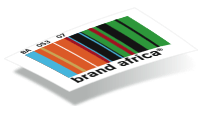 We need to re-frame the way we think about technology in Africa before we can expect others outside of Africa to do the same. Our challenge is to get people to realize that there is a real competitive advantage to developing and testing software in Africa. After all, if it works in Africa, it will work anywhere.
The development conditions are unreliable and the environment is harsh. It isn't fun to work off slow internet connections or deal with expensive and poor mobile phone networks. All of these things, and more, make just the technological side of developing in Africa a challenge, which is why it's also a particularly good place to try new things.
If we embrace those handicaps, we might find that there's a silver-lining inside.
African technology exported to the world
Fring and Ubuntu are two popular products coming out of South Africa that have gone global. There are more though. When Ken Banks built FrontlineSMS, he first tested and developed it within the African context. Ushahidi is being developed in Africa because these are the conditions that will make it work anywhere in the world.
In the enterprise solutions space there are a couple companies that do some good work. Two examples of this are Herman Chinery-Hesse's Softtribe in Ghana, and Microhouse in Kenya. Some of their solutions are for the local markets, and some are used in bidding on international projects.
Africa as a testing grounds for new applications
There's a really neat application called Qik, which allows you to stream video live from your phone to a website. It has amazing potential for live video reporting, especially in a war zone. So, that's just what David Axe did – and it failed miserably. Why? Because Qik designed their application not thinking of the unreliable and poor data connections found in much of the developing world.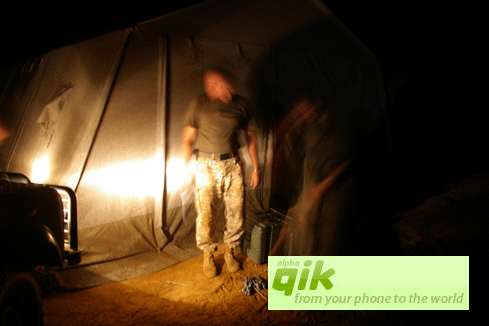 David gives a couple suggestions:
First, there should be a "store" function, whereby you can shoot a video in some austere location, save it to your phone's memory, then stream it later once you've got a solid network.

Second, Qik needs some way to buffer videos so that, if the software briefly loses its wireless network connection, it doesn't also lose the whole video.
Granted, Qik is probably not aiming at a global market, just the US and Europe. However, it's a good example of how creating or testing software to work in harsh settings can make your product more robust and help you think of simple solutions (like David's) that can make your product better for everyone.
Final Thoughts
Most people outside of Africa don't align any type of technological edge to what we do here on the continent. In fact, most are surprised when a developer from Africa pops up on the international stage at all. Though there are fewer software developers in Africa per capita relative to their Western counterparts, what most don't realize is that those few are really quite talented.
This means the South Africans as well as their counter parts in Ghana, Uganda and Senegal. We're all in this together, whether we like it or not. Remember, to outsiders we're one homogeneous landmass. What we each do reflects on everyone, whether we're creating for local or global markets.
Finally, let's first realize that the challenges we face also provide excellent opportunities and a competitive advantage. Then, let's start creating world-class software here, and start exporting it to the world.
(Brand Africa image via Brand Africa Project)
[Update June 2009: A great example of just this is seen by Google with their Gmail Preview release.]