I was completely fascinated when I heard about the African Soils Information Service (AfSIS) and their goal of gathering detailed digitized soil samples from 42 countries in Africa. That's a huge project, and it's propped up by grants from the Gates Foundation and AGRA.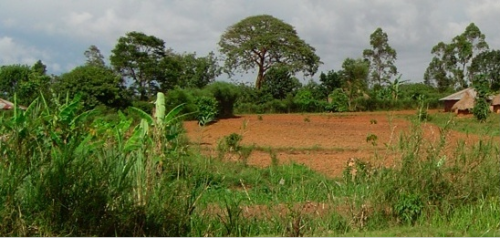 Unlike many of you, I have little knowledge of farming and have no agrarian pastimes. So, though the mapping and techie side of me thinks it's really a neat project, I didn't know why it was needed. Apparently, one of the biggest problems with food scarcity in Africa is lack of knowledge on soil degradation and the low-yielding crops that these areas generate. This information is critical to identify the types and amounts of mineral and organic nutrient sources needed to increase crop yields.
Digging deeper
I started trying to find out more about soil mapping in Africa, and came across the European Digital Archive of Soil Maps. It turns out they have an amazing number of scanned geological maps for almost every African nation.
I decided to look up my childhood stomping grounds of Kapoeta, a dusty (tiny) town in the Equatoria Province of Southern Sudan. Sure enough, I found a hydrogeological map (circa 1989) with some good information: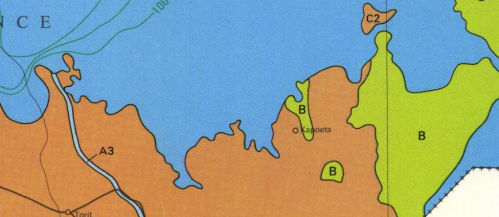 It turns out that Kapoeta is a bit of an anomaly, in that you won't find too many areas in Southern Sudan with as much geological diversity. It's just off the major flood planes, and it there are 3 different types of hydrageological structures within the area. The local Taposa tribe stores their wealth in cows, but they do grow some millet.
Though that data means very little to me, in the right hands it can make the difference between a large annual millet yield, or possibly even the introduction of a new crop that locals didn't know about. It's in places like Kapoeta that this project will see it's true potential.
Digitizing Africa
I was happy to see the following quote in the press release:
"All soil information will be collected and made available via the Internet in a user-friendly manner. AfSIS experts will offer training to agricultural extension agents and others on how to interpret and translate information provided by the soil map for practical application."
As we get more open and available data on Africa – be it soil, vote counts or census information – more value added services will be created. Businesses can grow up around both the data collection and its use. More importantly, with the use of other tech tools, I think we'll find that the information that is aggregated and then acted upon, will start to make it's way back into the hands of those who need it for their daily living. This soil project just might be a greater thing than we realize.