For the past few days I've been in Qatar doing a joint demonstration of Ushahidi with Ken Banks of FrontlineSMS at the ICTD conference. One of the interesting projects that I ran across was ResearchICTAfrica.net, who have been doing a study on mobile phone access and usage in Africa. They did over 22,000 surveys in 17 countries to compile this report.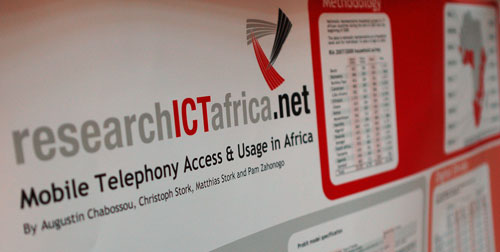 Some takeaways:
Lower levels of ICT access and usage in Africa can be attributed to weak telecommunications infrastructure, generally low economic activity, irregular electricity and a lack of human resources.
Income and education vastly enhances mobile adoption (over gender, age or social networks).
Mobile expenditure is inelastic, meaning higher income individuals spend a smaller proportion of their income.
Charts
There are a number of interesting charts within the paper. One of which shows the elasticity of usage depending upon income (top 25% of the population vs bottom 75%).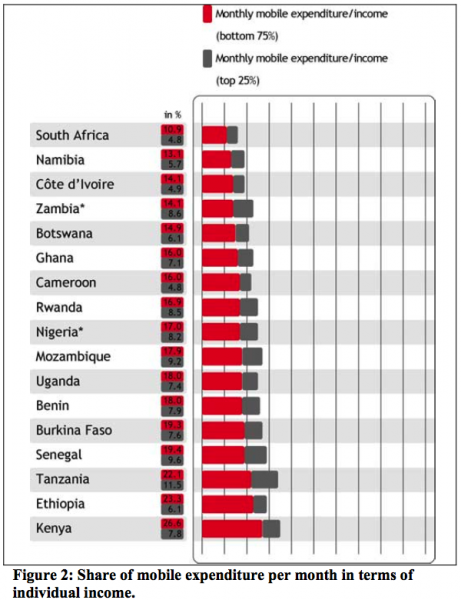 Personally, I was fascinated to see a study on the average expected cost of a mobile handset.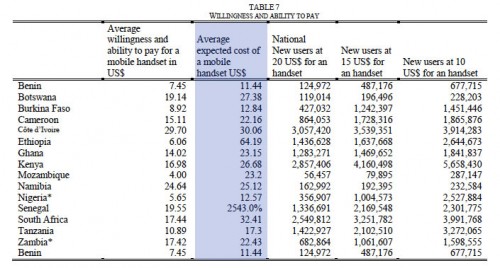 I've got a PDF version of the report here. Like this conference, it's mired in academic language, but it's an incredibly informative and useful report if you can get past that:
ResearchICTAfrica Report – ICTD 2009 [PDF]
(sidenote: the academics here at this conference could use a course in communications, it's often difficult to decipher what they're actually trying to say…).