It's that time of year again, so I hope all of you Nairobian techies, bloggers and programmers are ready for Barcamp Nairobi. [Twitter: @BarcampNairobi]

Barcamp Nairobi will take place at the iHub and NaiLab, starting at 9am on Saturday June 12th and going late into the night. It keeps going on Sunday with WhereCamp Africa, so all you geo/mapping geeks get ready.
As usual, those who get in early will get a Barcamp t-shirt, until they're all gone.
Register here. There are already about 300 planning to attend.
A Barcamp Primer
"Barcamp is an ad-hoc gathering born from the desire for people to share and learn in an open environment. It is an intense event with discussions, demos and interaction from participants who are the main actors of the event."
Those who haven't been to a Barcamp need to understand something: You make the event. It's a very democratic event, it doesn't matter if you're the Permanent Secretary of a university student, if you have something people want to hear, you'll have a chance to sign up for a time and room to talk in, and people will vote with their feet on whether or not they like your topic.
We start the morning off with a session where everyone gets a chance to put forward their topic and then sign up for a time and room. The day then begins, and it's a madhouse of great talks and even better people and connections. Food and snacks are provided, and the new iHub coffee shop is open for you to buy your caffeinated drinks all day long. 🙂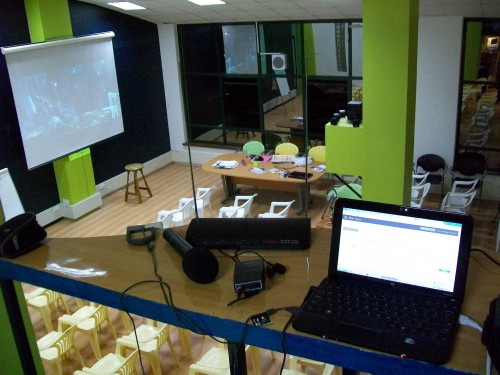 Potential Topcis
Using my (GPS Enabled) cell phone to avoid traffic
Cloud Computing Applications in Kenya
Business Skills for Techies
Rural ICT
ICT initiatives for youth
Mobile Application Development
Using Google Fusion Tables
Web design, and why it's not as good as it should be in Kenya
Hardware hacking
Tips and tricks for internet connectivity around Nairobi
Merging mobile and electronic commerce concepts
Walking-papers.org: openstreetmapping without a GPS
Drupal, WordPress, Joomla and other CMS hacks
Get your talk ready!
Map & Directions
The iHub is on the 4th floor of the Bishop Magua Centre, directly opposite Uchumi Hyper on Ngong Road.

View iHub – Nairobi's Innovation Hub in a larger map
It's hard to believe it's been 2 years since we last did this, letting 2009 slip by us… I'm really glad we're doing this in 2010 and happy that Ushahidi is sponsoring it, as well as the iHub providing the space!