I consider Russell Southwood to be the most well-connected person in the African tech scene, he also happens to have one of the best macro view of what's going on across the continent in the established tech and media worlds. For a taste of his work, read his article, "Africa's mobile market will go open access – it's not if but when and how it all work out".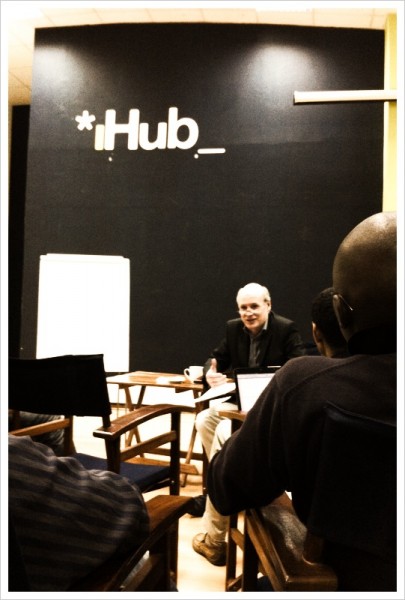 On Friday he came to the iHub in Nairobi where he took 2 hours to have a fireside chat with local web and mobile technologist on "The Future of Kenya: what needs to happen for local services and apps to succeed."
"Russell Southwood looks at the kinds of changes that will happen in Kenya over the next ten years, how the barriers to change might be broken down and the relationship between the ICT business and the broader economy and society. He sets out to try and understand what will produce the success factors for the growth of ICT services and apps businesses across Africa and why Kenya has a key role to play. From these broad arguments, he then focuses down on the needs and type of customers services and apps companies can potentially serve."
Russells relaxed and intimate chat with the community is going to serve as the first of many new fireside chats at the iHub with Africa's "big thinkers" and top tech CEOs.