Google and Huawei have launched a very competitively priced Android smartphone in Kenya today, called the IDEOS. It is being sold for 8,000 Ksh (~$100).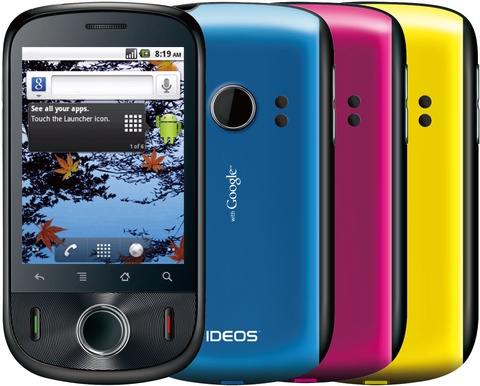 It runs Android 2.2 (Froyo) and have access to the Android Market. The IDEOS is a touch-screen phone that comes with bluetooth connectivity, GPS, a 3.2-megapixel camera, up to 16GB of storage and can be transformed into a 3G Wi-Fi hotspot connecting up to eight devices.
2 out of every 3 internet users in Kenya connect through their mobile phone. This is why data is the current battleground in the mobile operator and handset space. Though there are only 6 million internet users in Kenya, the data market though the mobile is huge. Currently, there are 20 million mobile phone subscribers of a total 38 million possible.
Data enabled phones of any type cost a minimum of $40-50 in Kenya, a touchscreen smartphone coming in at $100 is going to be a big deal for a lot of people.
gKenya
Google Kenya started their gKenya conference today. They are meeting with software developers, entrepreneurs and CS students at Strathmore University over 3 days to discuss innovation and growing businesses, as well as discussing their own suite of products.
[An update, after discussions with a bunch of Google employees at the iHub yesterday. The Google team said they didn not know when the phone would be able to be bought in Kenya.]
Android and pre-paid phones
There are two very big issues that the Android team will need to take care of before we see Android being used heavily in Africa.
First, the lack of access to SIM applications is surprising. These are the apps like Mpesa, top-up services and such. These aren't just "nice to have" features, these are critical and the phone will fail if it doesn't have them enabled. Your most basic phones can do this, but smartphones running Android cannot? (Note: unless you root your phone)
Second, there are a lot of background services running on an Android phone that use data. That's fine for people living in an all-you-can-eat world of bandwidth, but here where we have to pay by the megabyte, it doesn't work. I remember one day when my phone used up 1000 Ksh of credit ($12), that's unacceptable and will drive users away very quickly.