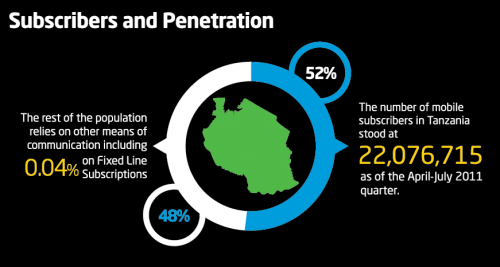 The iHub Research team has worked up an infographic on Tanzania to match their past ones on Kenya and Uganda. We're looking at 50% mobile phone penetration in Tanzania, with about 22 million connected, where Vodacom has the largest market share at 42%.
The crazy stat is online: In Tanzania, only 2.5% of the population has access to the internet, 80% of those on mobile phones.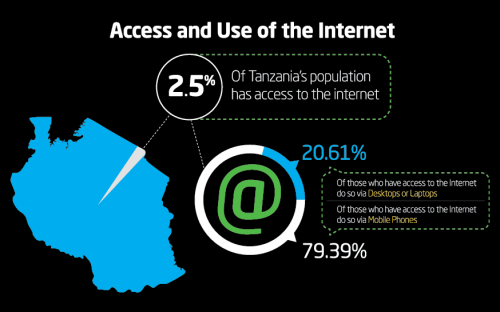 Hats off to Patrick Munyi (@ptrckmunyi) for the great design!