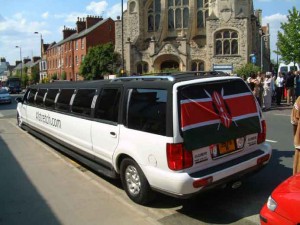 One of the 'standards' by which we judge the success of a marriage ceremony is by the type and amount of food available. Any guest who is served a plate piled with food laced with exotic spices and plenty of meat – preferably on bone – and followed by a soft drink (or two) will rate this as an A1 wedding.
A fellow Kenya Webring member, Ken Njuguna of Cock and Bull Stories, has a great write-up on how an East African wedding takes place. I didn't realize how much the ceremony is the same as a North American wedding, yet different, until I read his article.
It's always interesting when you examine different cultures and the "big" events that are commonly shared between them. Weddings are by-and-large a global cultural event, which lends it to easy comparison. Though I was married in Kenya, and though our wedding had similarities shared with the wedding explained by Ken, it was still completely different.
I notice that Ken has added a new post since I began writing this blog, which is about Maasai weddings.