There are a couple things that our friends over at Apple do very well. First and foremost, they are consumate marketers – they know how to create a buzz for their products. Second, they have quality design – just look at how they're being mimicked by Microsoft. Third, they have learned how to tap into the "I want it simple and user-friendly" crowd.
If you have 30 minutes to spare, I highly suggest you watch the Quicktime video of Steve Jobs talking up his 3 newest releases:
The newest iPod with a video screen
The new iTunes (version 6)
The new iMac with built in video and other bells and whistles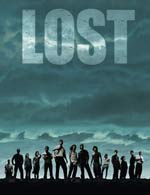 The last, but also maybe the most important scoop, is that they have a new relationship with Disney. This allows users to purchase the newest TV show releases, like Lost and Desperate Housewives, directly from iTunes. This is big, it's going to change the face of TV media as we know it. Read more about it here.