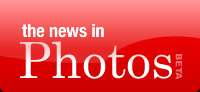 Vincent Maher and the M&G team are at it again – Vincent has brought a level of innovation to that team that is absolutely refreshing in just the 2 short months that he has been there. They've just launched their new "The News in Photos", and it looks really really good. Hat tip goes out to their designer, since a dark page is more difficult to pull off than a light one.
So, this is new and they've not yet released the news to their full audience. Vincent and the M&G team would like to get YOUR feedback on the service. Give it a look and tell them what you like/don't like about it. This is a great way to launch a new product and get valuable feedback.
Features that I like:
Tag Cloud for filtering images
It loads FAST!
Photo swarm – this is just cool. Vincent tells me that what you're seeing is what everyone else who is on the website is viewing also in real time. So, the more who are on, the more images and swarms you'll see.
Popular photos by "week" and "today"
Photo Widget for your blog – smart, just smart
What I would like to see:
Under the "more galleries" it would be nice to have the name of that gallery since I can't always tell by the picture
I want to be able to customize at least some of the colors of the widget – maybe width too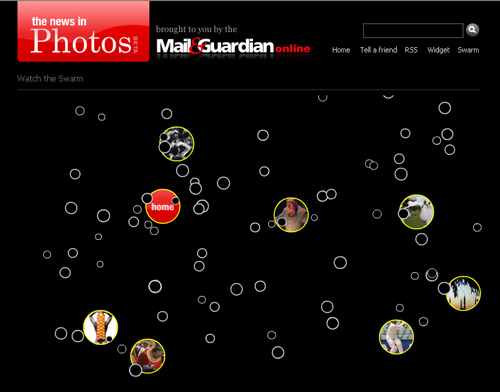 Keep in mind that this has just been released and is in Beta. There will be a lot of changes, especially with user feedback. Read more on Vincent's blog.