Today's been a little hectic, as I gave a talk today about AfriGadget and so couldn't really concentrate at first… It seemed to go over well, so it was probably worth the lack of sleep. 🙂
Many of the African bloggers here had lunch together, and that was enjoyable, just to see so many faces that I had only known virtually, sitting down all in one place together.
The "Tales of Invention" session, which I did my talk in, was really outstanding. The speakers were engaging and really reminded everyone of the great opportunities and innovation seen around Africa. Bola Olabisi, started off with a stirring talk of her work showcasing women inventors in Africa and around the world.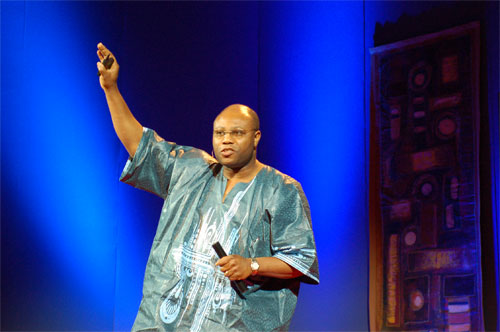 I was fortunate to be sitting next to the final speaker of the innovation session, Dr. Seyi Oyesola. Talk about a dynamic and talented individual! His talk about reaching back into Nigeria to do open heart surgery in abysmal conditions moved everyone. He then finished, showcasing CompactOR – which, by it's name, you can tell is a very compact and complete operating room in a small trolley.
Though tales of invention was my favorite due to its focus on technology, the last session of the day was much more moving. "The Campfire" showcased story tellers. Franco Saachi gave a great overview of "Nollywood", Nigeria's movie empire, the third largest in the world with over 2000 films released each year. Look for the documentary soon.
Writers Chris Abani and Binyavanga Wainaina were the final speaker. Wow! These guys are storytellers for good reason. Chris Abani gave a soul stirring talk about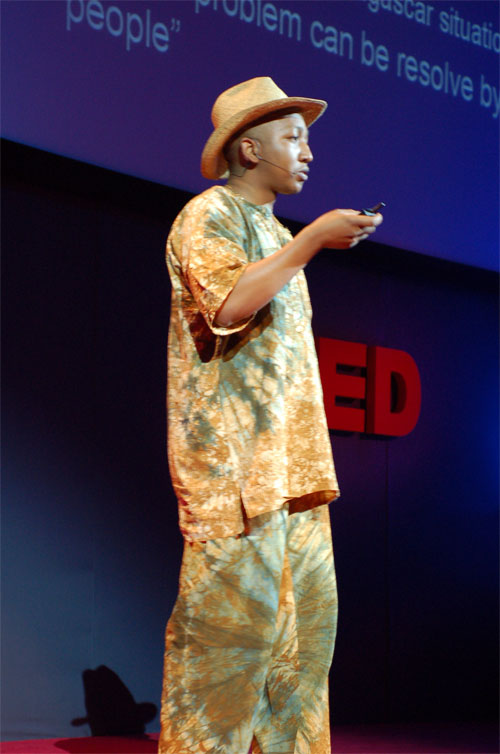 African Blogger, Harinjaka talks about Madagascar