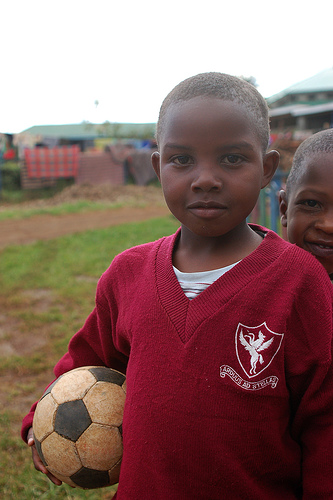 Four of the AfriGadget editors descended upon Limuru, Kenya to visit the NEST orphanage – a home of children whose mother's are in prison. The orphanage lies about an hour outside of Nairobi and has 70 children ages 7 months to 15 years old. The true capacity of the home is 96 children, but the they're resource-strapped as it is and the 70 they have is a lot.
95% of the children's mothers are in prison. Only four mothers are in prison for capital offenses, the others are in for drugs, neglect, prostitution, or some other type of petty offense. Since the majority of children are neglected, there is generally a large amount of medical attention needed – which again stretches their resources.
Juergen, who writes as Kikuyumoja and originally asked us to take a look at the place, has set up a blog for the NEST home (www.thenesthome.com). It's been up for a while, and it helps keep up to date with what is happening at the orphanage. If you would like to support them, you can there.
Afromusing has a moving blog post up telling a story about one of the abused babies that was given into the NEST home's care.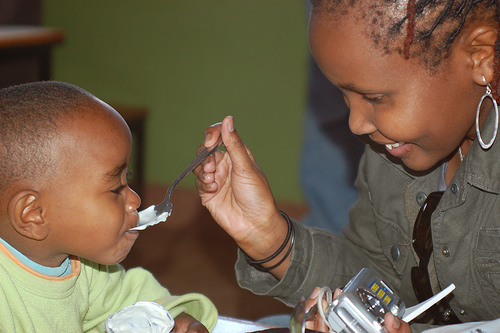 (Juliana from Afromusing feeds some yogurt to a child)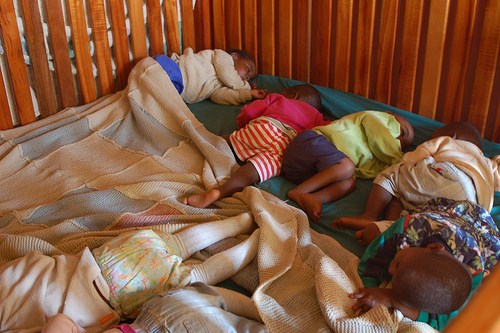 (A giant crib that 8 kids were sleeping in comfortably)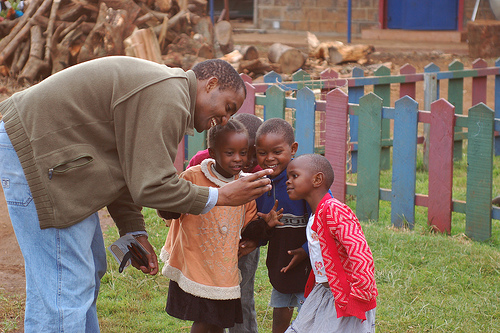 (Steve "Ntwiga" Mugiri shows some children their pictures)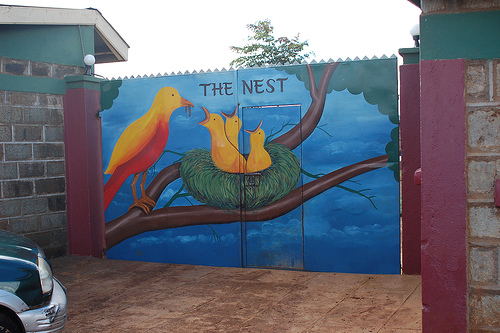 (Entry into the NEST Orphanage)

Steve Mugiri of Ntwiga, and Daudi from Mental Acrobatics were also there.