Two things happened within the last month that made me realize the true value of social networks:
I signed up for Facebook (finally, after much prodding)
I met some fellow real estate bloggers yesterday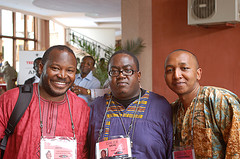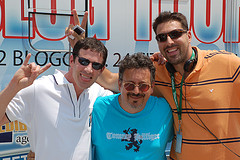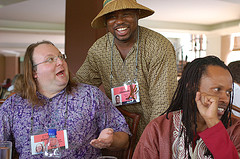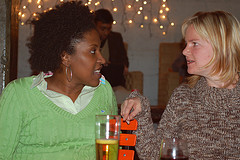 (bloggers meeting up OFFLINE)
How could these two incidents be related? Well, the first is pretty obvious – joining Facebook. It's the social network that has all the cool kids raving about it right now. It's good, really good, at connecting people and keeping them coming back. I've used many other social networking sites, but this is by far the most useful and smoothest operating one I've found.
The second item was more important, primarily because we had a conversation there that proved out the theory better than anything else. Marcus brought up the fact that he thought social networks were a complete waste of time, it's only offline that's valuable. Social networks are most useful as facilitators for offline connections.
I guess I hadn't thought of it that way before.
Blogging can be useful for knowledge and as a public platform for one's views. However, it shares something in common with social networking sites, in that it is also a way to network with people. Blogging can act as a catalyst for email and other forms of direct communication.
The value of blogging, and of being part of a social networking site, is that the people you meet and find through connections that you make online can be utilized in the offline world. Connecting to a larger hub of people, and being able to communicate with them all easily, allows you to leverage that group when doing things as diverse as looking for a new job, organizing a reunion or finding old friends.
The chance to meet with the bloggers at TED, as well as meet some great contacts for future business or employment, was the best example of this I can think of. The ongoing online connections will be useful for keeping in touch and doing a few projects – but the true value is when we do something again offlinedescend upon San Francisco, as real estate bloggers. The meetings that we have there, and the business that comes out of it will be the value for our blogging and connecting on social networks for the past couple years.
If you take part in these social networks, or if you blog, make sure you utilize the platform for it's true potential – meeting people offline.