I'm lucky enough to have friends like Toby Shapshak who, being the Publisher and Editor of Stuff Magazine, ends up having tons of people give him cool tech to write about. Every once in a while he dumps some stuff on me, things that I normally wouldn't have bought, but am grateful for later. Toby is a bit of a road warrior, so he and I have a good understanding of what actually works and try not to carry useless stuff with us.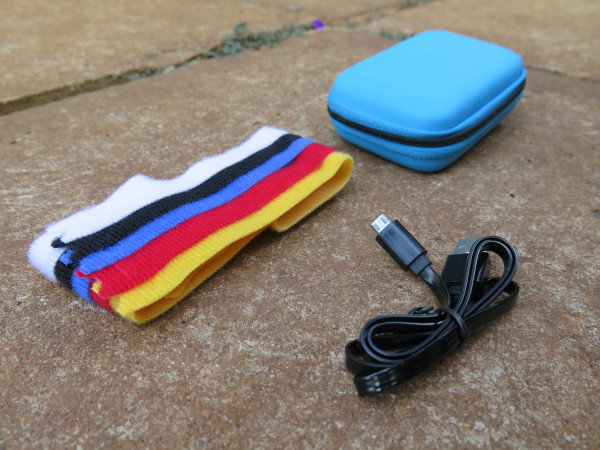 Recently he gave me some more self-organizing bits, like this blue Moleskine case, some color-coded cable ties and a smaller Micro-USB cable.
The Powermonkey Extreme
The last time I was in Jo'burg Toby casually handed me this solar kit. At first glance it seemed a bit big, but I stuck it in my bag and headed for the airport. A week later, I found myself camping with the family and broke out this thing with a funny name, the PowerMonkey Extreme ($200). Inside, there's an inbuilt 3v solar panel, a 9000mAh battery and some cables for plugging it into the wall, computer or solar panel for charging.
What's cool about it:
The battery seems to charge pretty quickly using the solar or DC-in cable.
The battery is watertight, with a clip down cover over the ports. With the Aquastrap, it's also IP65 rated for dust and water even when the ports are plugged in.
It has two power-out ports, so you can charge two things at once.
The case is well designed for packing it all in.
The digital readout is easy to see, and watertight controls
A velcro strap on the solar panels let you attach it to things in awkward places.
The folding mechanism for the solar panels means it can pack better, and this also helps for positioning it towards the sun.
What I wish were different:
The device has this strange touch-sensitive button that I didn't know was a button until I hit it.
I couldn't understand what the readout meant right away, I had to go look it up. The power charging vs the battery icon confused me.
Keep in mind that the pictures you're seeing are of the PowerMonkey Extreme after being battle tested, not just on little camping trips with the family either. I took this device up into the northern deserts of Kenya on our BRCK expedition to Lake Turkana and back. On the last day, this was the only thing keeping people's phones charged as it was the last thing standing, and it could fit in a Land Rover window to keep trickle charged. This is a serious device for real adventure.
Some more pictures: