I've been pondering small business, payments and incentives quite a bit recently. Partly because of the web startups I've been seeing crop up locally, partly due to the inefficiencies in the system, and also because I'm a bit of a merchant at heart.
Specifically, I think that small business in Africa will bring a major wave of activity in the online space. That some smart startups will take advantage of mobiles and the internet, and will be beneficiaries of this growth. We're all quite impressed with the peer-to-peer mobile money growth on the continent, but those numbers pales in comparison to what can be done with high penetration of active merchant payment options.
The African Payments Picture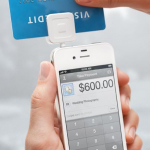 A recent post about Square (the merchant payment system for iOS devices) and their use by small businesses started me thinking beyond the mobile peer-to-peer payments we're so focused on here in Kenya and more in the direction of the merchant side. Right now Square moves $4 million per day, a healthy business, but not a massive amount compared to the big guys in the field. Most merchants in the US and Europe default to having some type of credit card or bank card payment setup for customers, it's almost a given.
Meanwhile, in Africa it's a different story. Mobile payments have taken the stage due to the lack of credit/debit card penetration. In short, African's lack payment options, so innovative ways to use what they do have (phones) has pushed payment innovation forward.
While the mobile operators have been busy diversifying their revenue streams and figuring out new ways to hook in their subscribers with mobile money, the banks haven't been nearly as active. Many of them would rather just create a mobile way to check your balance, rather than provide a tool with truly meaningful interaction, something you could pass money through to merchants or your contacts. Instead of offering something of equal, or better, value they've instead chosen to try and block the operators movements.
As I've suggested many times, we need an agnostic system, where the user isn't penalized for their choice of mobile operator or bank.
New Ideas
While the big players continue to fight it out, the small players are innovating where they can. We're seeing mobile payment aggregators, such as PesaPal, begin to see success as their web options catch on with merchants, schools and events. Meanwhile, groups like KopoKopo are going further down the stack, providing a subscription-based mobile payments processing package for SMEs.

New startups like Niko Hapa are creating locally-relevant incentive systems for merchants that works with everyday customers. Others, like M-Order, are creating simplified mobile and web-based ordering systems for customers to order services and products. MIH-backed Dealfish and Ringier-backed Rupu/Pigia continue to duke it out against each other across sub-saharan Africa, getting small merchants to list their goods on their marketplaces.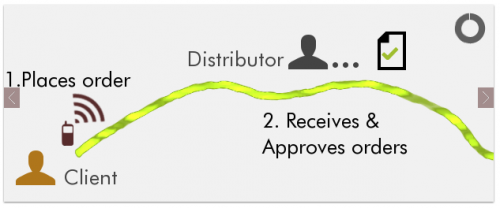 What I'm pointing out is that we have a wave of new products and services specifically aimed at merchants. Most of them are small and don't have critical mass, but that is changing rapidly. These are just the first movers.
Shifting Sands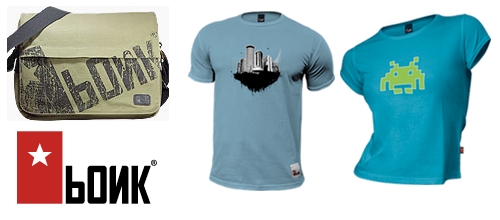 Bonk is a t-shirt company in Nairobi that offers the coolest designs around for their target market of urban Nairobians, and they have a shop set up in a nice shopping center in town (Junction). Let's call them the high-end of the small merchants who need a good way to get payments. Their current setup allowing Visa transactions account for around half of their customers, and they have to pay a rather large 5% transaction fee. They don't have an online store (yet… Shame on them.), so walk-ins are their only sales channel and they do very well with them.
Other examples of small businesses that run the range of medium- to lower-level transactions would be auto parts stores, retail clothes shops and restaurants. They all have a need to attract customers and they are all served better by having an easier way to setup a merchant account and have easier ways for their clientele to pay.
There are hundreds of thousands of these small businesses across Africa. Few of them have any solution other than cash. Companies that accept credit cards, like Bonk, are the anomaly.
A Hybrid Solution
What would a Square-type solution look like for them? What if a company were to create a simple (for customers) payment system that solved the problem that Square is solving? That is, a way to get your hands on a solution easily, without oversized transaction fees, and which also worked within the local context of mobile payments plus credit cards.
I can imagine someone coming up with an device that works on most phones. Probably Android phones here instead of iOS devices. That way, as a merchant I can buy an $80 IDEOS Android phone, get one of these swiping devices, that also has a chip in it for near-field communication payments and which seamlessly works with Mpesa and other mobile payment options. It's simplified, and it works across not just a country, but across the continent.
What would this device look like? How could it connect to the phone? What type of technology would be embedded in it to make it work right? Which merchant systems could be signed on in order to allow people to signup and get started?