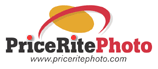 Abusive New York Camera Store Threatens Blogger, shouts the Digg headline. A case study in how to ruin your online business: treat a customer in an abusive manner and have the world drop a ton of hurt on you – FAST!
This particular story is about a photographer, who has a blog, that was scammed by a camera store. Though there are many lessons to learn, the one that screams for the most attention is the simple fact that customers now have more power than ever before. If you have plans to build a brand for yourself online, you had better pay close attention to how you treat people or it could come back to bite you.
A link to the actual blog story.
UPDATE: The owner of PriceRitePhoto has sent an apology letter. Read the full article (good read) from the scammed buyer here.
Out of all of this, hopefully more than anything, this story will serve as a reminder to shady businesses everywhere that in the end fraud and abusive behavior towards customers does not pay. Perhaps I'm being overly idealistic here and perhaps this incident is the smallest possible blip in the greater world of internet fraud — but one thing I do know is that the power of the consumer is growing. And in a new world today with tools like blogs and Slashdot and Digg the consumer is empowered in great ways that they never have been in the past.