It's debatable whether this mod for the Apple Powerbook is real or if it's just contact paper, but it looks good never-the-less.
Imagine what an one of our friends from Ukambani could do with one of these things! You know those guys have talent.
When I was back recently I found some guys who had moved past the normal curio art. They were creating really nice artistic pieces that you just didn't find 10 years ago. The following images are pictures of some of the carvings that I found and now own (except for the elephant table at the bottom). Click for a larger image.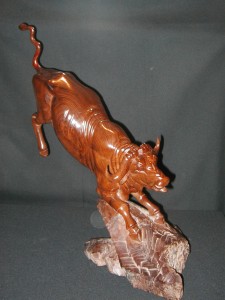 Of course I had to buy this nyati carving. It stands about 18 inches and is beautifully carved.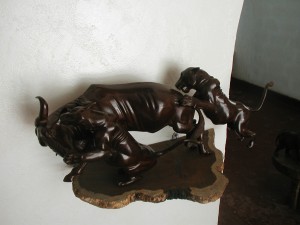 This carving grabbed my attention as well, it has so much action.

It takes this gentleman a full year to carve one of these tables. This is a picture of one in progress.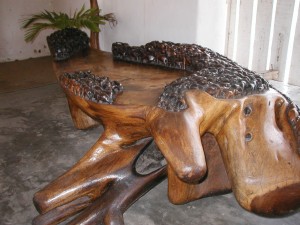 A finalized "Elephant Table". Trust me, they are even more amazing in person! Want one? Be prepared to cough up $8-20k depending on size and quality.