Wow, that's a lot of money. You start throwing around numbers like $2.6 billion and people will take notice.

I use Skype, it's a great way to keep in touch with my family around the world. It's free, except for that internet connection that I already pay for, so why not use it? Not only does it allow me to talk to my family, but I can send them an attachment through Skype at the same time – things like pictures or small movie files. The team at Skype put together an incredible product and I'm glad they're going to get paid for their efforts.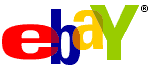 The big question is how this works into Ebay's overall strategy. I admit to "not getting it" on this one, but I'm sure someone can enlighten me on how purchasing a communications company fits into being an e-commerce giant. Is eBay trying to reinvent itself? The quote below from eBay president Meg Whitman did nothing to clear up my question:
"Communications is at the heart of e-commerce and community," said Meg Whitman, eBay's president and chief executive. "By combining the two leading ecommerce franchises, eBay and PayPal, with the leader in Internet voice communications, we will create an extraordinarily powerful environment for business on the net." (NY Times)
I guess only time will tell, but I for one am interested in understanding the underlying reasons for this move. Plus, I want to make sure Skype works just as well (or better) for me in the future. eBay doesn't exactly have a stellar record of taking over companies and giving good service. PayPal, though useful, has had it's fair share of blunders and is staggeringly disappointing in the customer service department.