A Google rumor and a Google patent have had the tech world talking this week.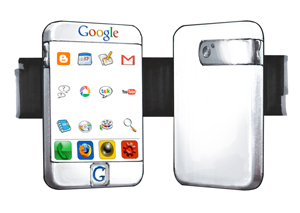 Someone noticed that there was a patent by Google for a mobile component to GPay, their online payment system. It's not a new concept, but it will be interesting if they do pull it off in conjunction with the rumor circulating about the new Google GPhone.
You see, there is a void in the market for a payment system that is accepted globally, but not necessarily tied to a bank or phone carrier. Any thoughts I have on what will eventually happen once they roll out any new device and/or payment system are pure speculation. I would like to believe that Google has a bigger picture in mind than just the US market when developing it though.
I'm sure the services work best together, but they would never tie a payment system to just one device. I'll be happy to see either of them work in Africa. The GPay model branching out would make me the most excited though.
[I also find it interesting that PayPal is having some serious problems at the same time as rumors of this are coming out. PayPal needs some serious competition, and I hope this is it.]