I'm on the road to Liberia for a couple weeks, so getting up a quick post on some items that I think are interesting around the technology space in Africa.
Hannes van Rensburg goes off on groups that give financing to European tech companies for work in Africa, rather than the local African companies who are better equipped and more knowledgeable to handle the situation. I agree.
"I really have difficulty in understanding how this mildly succesful UK company can make a difference in Africa. Not only is it unlikely that they will be able to re-use the UK functionality in Uganda (Java phones, ATM switches, etc.), but they are also late. Many Ugandan-based companies have already (or are in the process of) lanching their mobile banking services."
Solar-powered phones are coming. How will they change the power equation in Africa?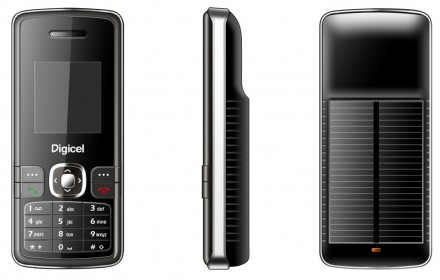 Matt Berg writes a good post on leveraging internet with radio:
"Eventually low cost smart phones that are able to access the Internet in an acceptable way (think < $100 Chinese iPhone), will represent a paradigm shift in the way Africans connect to the Internet. Until then, a community radio is probably the best way to make the information on the Internet accessible to rural communities."
Zain launches mobile payment service Zap in East Africa. This is their challenge to Africa's mobile payments golden-child MPESA (by Safaricom). In the past, Zain hasn't had a stellar record in marketing and simplification of their services. I hope this is different, as the market needs competitors.
Rural internet, not online but still connected
"Internet access might not be instantaneous, but a USB stick driven off in a cloud of motorcycle dust, or bumping along in an ox cart, can often shift more data than a telephone dial-up connection. And with delayed dial up the customer avoids the frustration of slow downloads: returning later to waiting data."
Coby Leuschke builds a prototype 12 volt mini computer:
"I was most interested in the 12V DC requirement for use with solar systems. I finally got around to building one from a bare bones kit…"