This week I'll be speaking to a delegation of around 30 Associate Product Managers (APMs) who are exploring leadership positions within Google. Along with them is Marissa Mayer, VP of Location and Local Services. Like I did when I addressed Nokia's Africa leadership last year, this is a chance for them to hear from more than just one person with one opinion.
I will bring them your answers to the questions below:
What is Google doing well in Africa that they should continue?
What should Google be doing better, differently or new in Africa?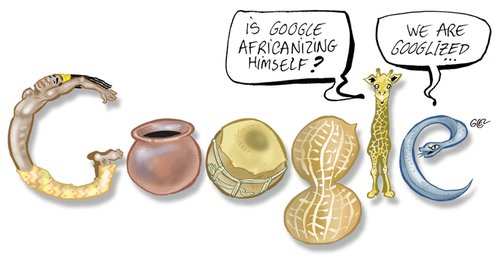 A Few of My Thoughts
Google has done what few other tech companies have done on this continent. Having 54 countries to scale across isn't easy, so anyone trying it gets a lot of credit.
They've invested in people; both their own and the community in general.
They realized early that there was a need for tech policy change, and put time, resources and energy into that.
They have surfaced content, from maps to books to government data that wasn't available before.
They have localized search into multiple local languages, made their services more mobile phone friendly and experimented with services for farmers, health workers and traders.
Their Google Global Cache has sped up the internet by upwards of 300% for some countries.
Here's are my suggestions:
Double down on Android. Do this in two ways; first, keep driving the costs down, like what was done with the IDEOS handset. Second, help your partners (Huawei and the operators) push the spread of these beyond the few countries they're in now (and at the same price as in Kenya).
Gmail ties everything together. Google has been the beneficiary of most other companies ignoring Africa. Facebook is the only challenger in the chat, mail and social spaces. Get started on zero-rating Gmail with the mobile operators, figure out how to make Google Voice work here, and extend Gmail SMS Chat beyond the 8 countries that it currently works in.
Figure out payments. It's still difficult to get paid if you're running ads or making Android apps, you're not on an even playing field with your counterparts in other areas of the world. It is clear that Google Wallet is a strong personalized LBS play on consumers in the US. Take that same energy and figure out how to crack Africa, realize just how much money there is in a payment system that spans the continent.
Keep experimenting. Many don't know of the apps and services you build and test out in various hyper-local areas. Some work, some fail. This curiosity and willingness to try something innovative and new is what makes the open web such a great space, and it is what helps us all overcome the walled gardens of the operators. Don't stop.
Finally, though you have all the power and brand name needed to make things happen, remember that it's the local devs and companies who need to own their space and especially their data. While flexing your muscle, especially with government types who own vasts amounts of data, do push for local ownership over taking it for yourself.
[Notes: hat tip on this post goes to Steve Song who started thinking through this years ago. Image credits from Memeburn.]