If you're not reading (and submitting) news on Muti yet, you need to get started. I find great stories there that I likely wouldn't have come across by myself. But, since there are a couple thousand users you get some really good submissions – it's like crowdsourcing African news. That's where I found these two gems:
Mobiles beat Zimbabwe fuel queues – BBC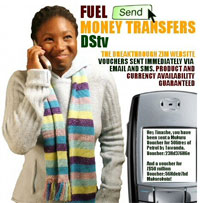 There are a couple different services that allow people in the Zimbabwe diaspora to pay for fuel, groceries and other assorted items via their mobile phone. This is a fascinating story. Mukuru.com (fuel), Zimbuyer.com (groceries) and Zimland.com (groceries) offer these extended services, and have proved to be a real lifeline to people in Zimbabwe. It's a prime example of technology bypassing government inefficiencies.
Bringing Wi-Fi To Remote Areas Of Africa – ABC (video on site)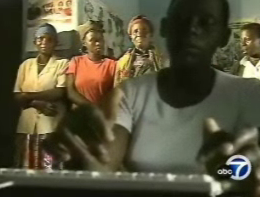 A company has been working with a village in Uganda to provide special computers that have been customized to run on very low electricity. In fact, the computers run off of a 12v solar-rechargable battery, and are connected via Wi-fi to the rest of the world. Inveneo and Green Wi-Fi are working to make connectivity more affordable.