This is the year or the rebirth of news coverage in Africa. It's driven partly by the growth in non-traditional news stories brought about by blogs, but it is also a part of the greater change on the internet that is taking place. More people are getting involved – and the people are in control.
We're seeing the beginnings of a new wave of websites and a new way of reading news. Here is a basic rundown of the current new offerings that cover news on a pan-African level:
African Path


Joshua Wanyama started African Path at the beginning of the year. He acts as an editor, bringing in stories from the AP and Reuters, filtering them for the most interesting news in Africa. More importantly, African Path has a stable of 38 bloggers who weigh in on issues that are interesting to people in the diaspora and within Africa.
AfricanLoft


AfricanLoft launched in May, just last month. Imnakoya, a well known African blogger living in the US, has put together a website that aggregates African news, African blogs and creates a sense of community. There are areas to upload images and video, as well as a stable 20 bloggers (which I'm sure will grow soon), that also write about Africa-focused issues.
Afrigator


Afrigator, also launched this year, is a blog aggregator for Africa. The Afrigator team informs me that they are tracking close to 800 blogs from 32 countries. Though the number of bloggers, and those who read African blogs, is still small Afrigator represents the beginnings of a new trend. Where African Path and AfricanLoft pay homage to their blogging roots, Afrigator IS the voice of the African blogosphere.
AllAfrica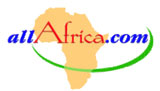 I can't leave AllAfrica out of this mix. They have been part of this transformation, and on the forefront of news coverage in Africa for a long time, specifically they aggregate the newspapers from all over the continent. That's no small task! They have the best connections in this space, I hope that they continue to innovate so that they remain relevant.
Muti


The last piece of the puzzle is a community-based approach to African news. Muti allows anyone who finds an interesting tid-bit of news on Africa to provide a link to it in one centralized place. It's a filter for "interesting" for both bloggers and news readers alike.
In Summary
I'm excited about the way technologists are stepping up to solve the information gap in Africa. I'm even more interested in seeing how these different entities will evolve through this year. Knowing most of them personally, and knowing the amount of hard work and time they spend on their websites, I'm convinced that continued growth is in order.
[Update: if you feel that I missed a particular site, especially if it's not in English, please let me know. I am burdened with a language barrier called French, so many times those great Francophone websites are missed by me.]